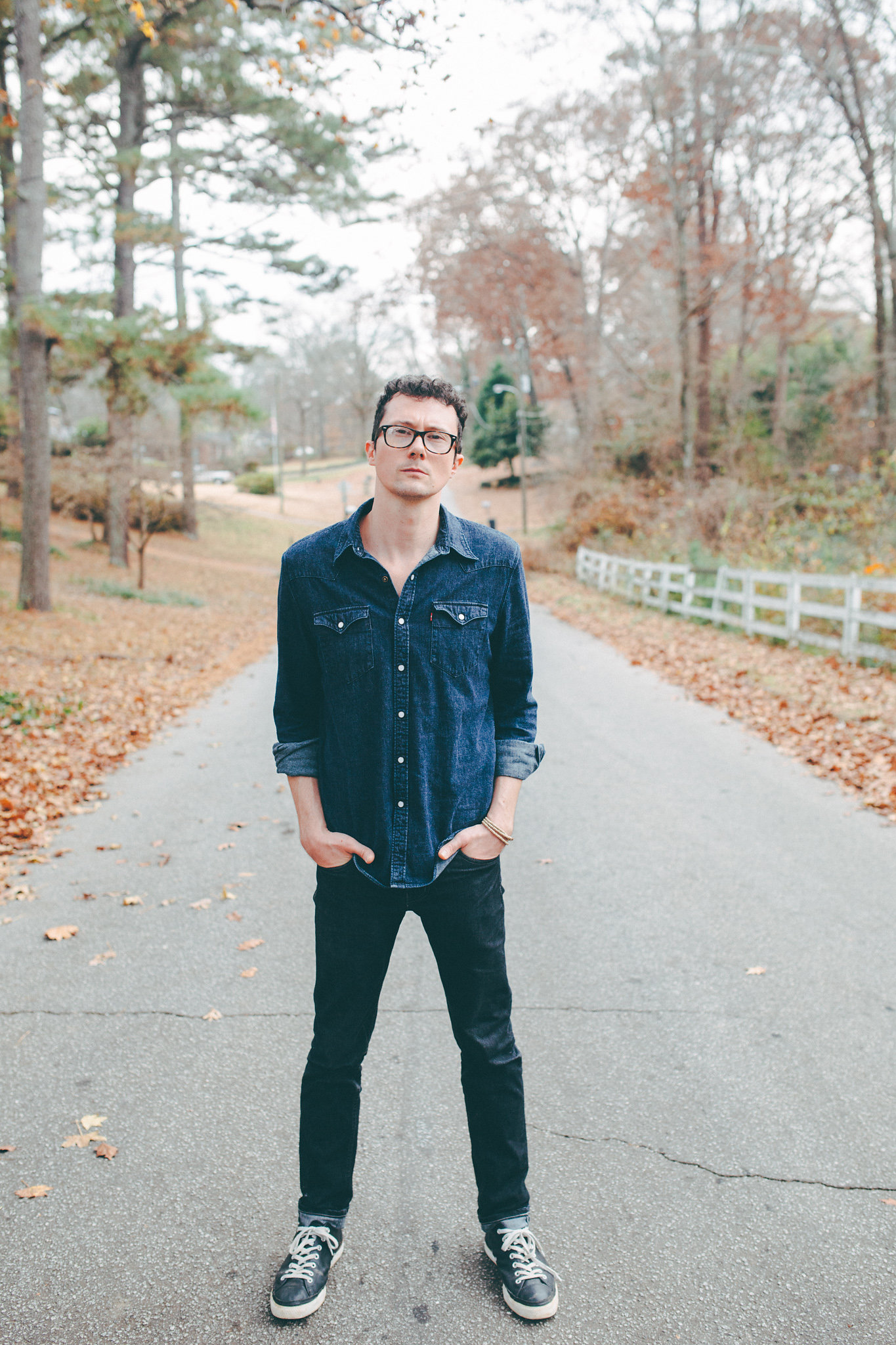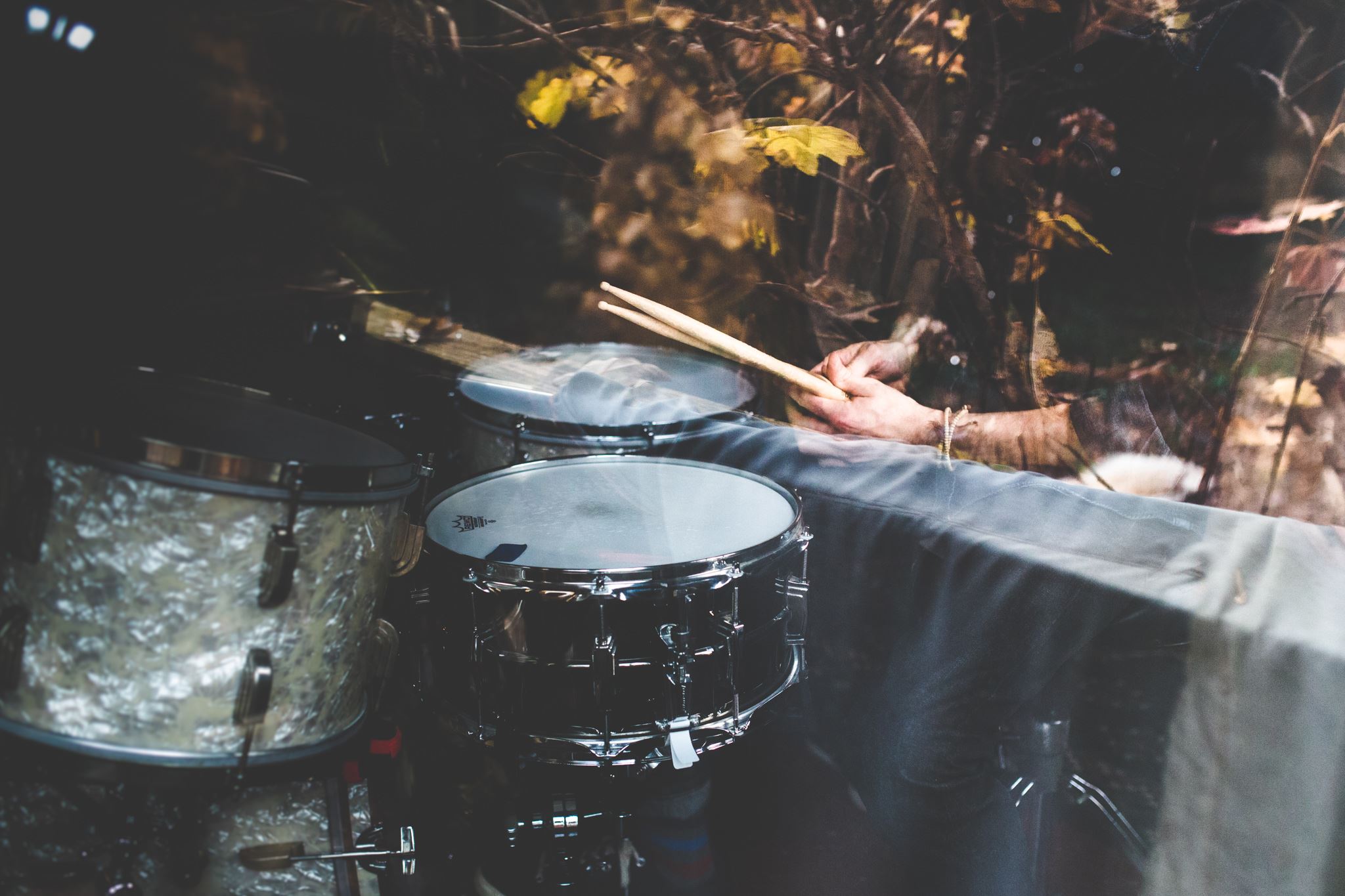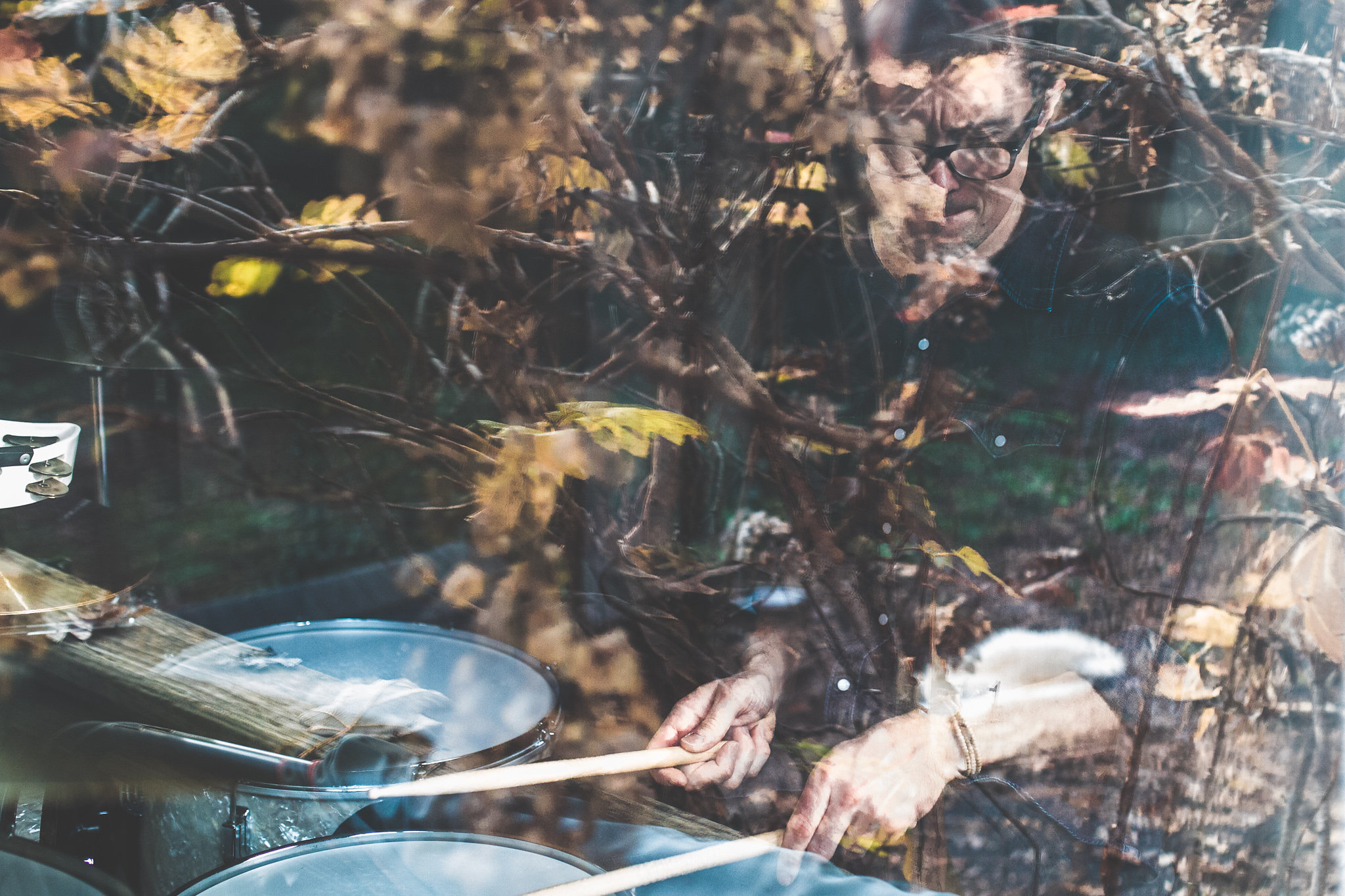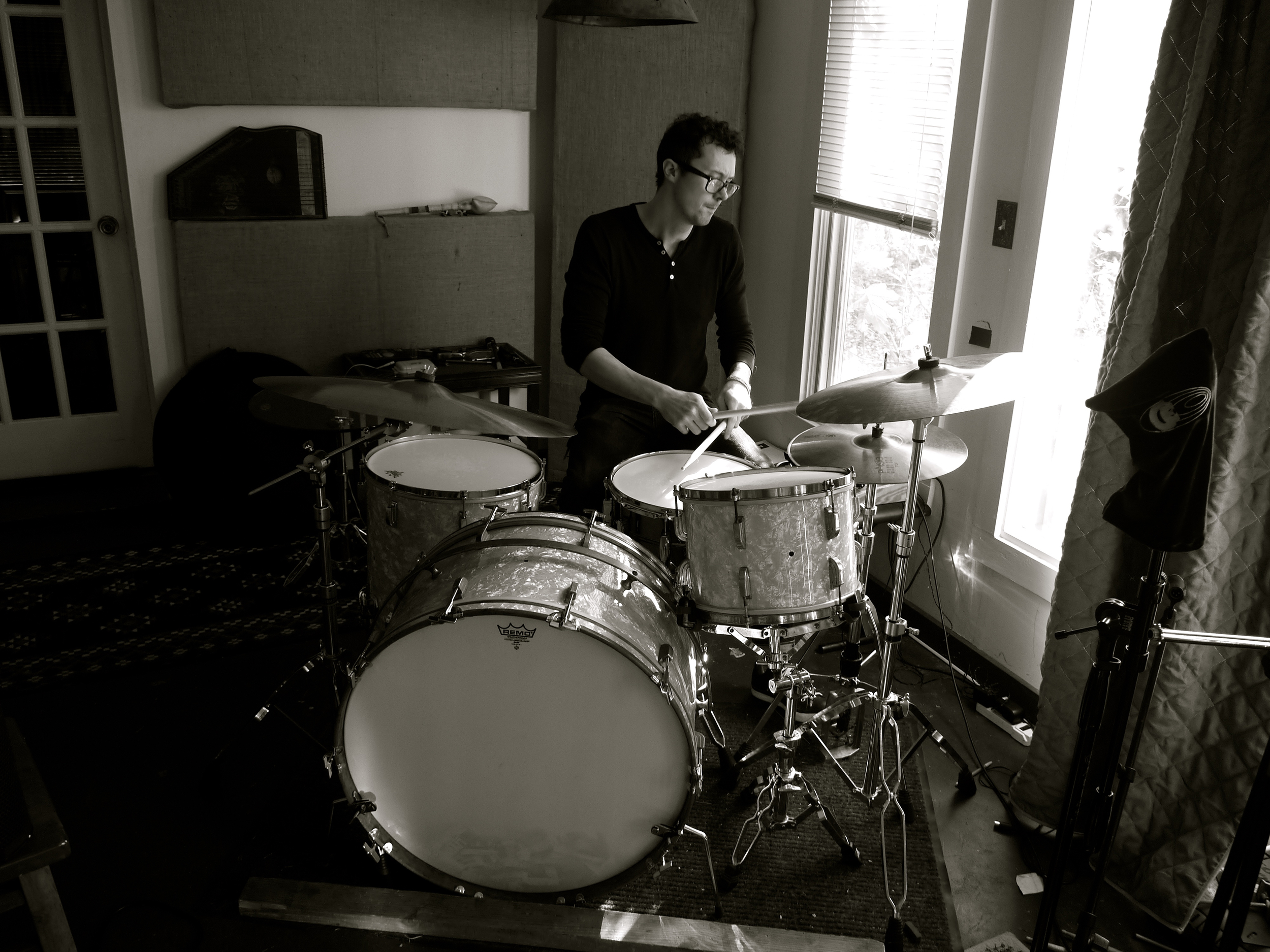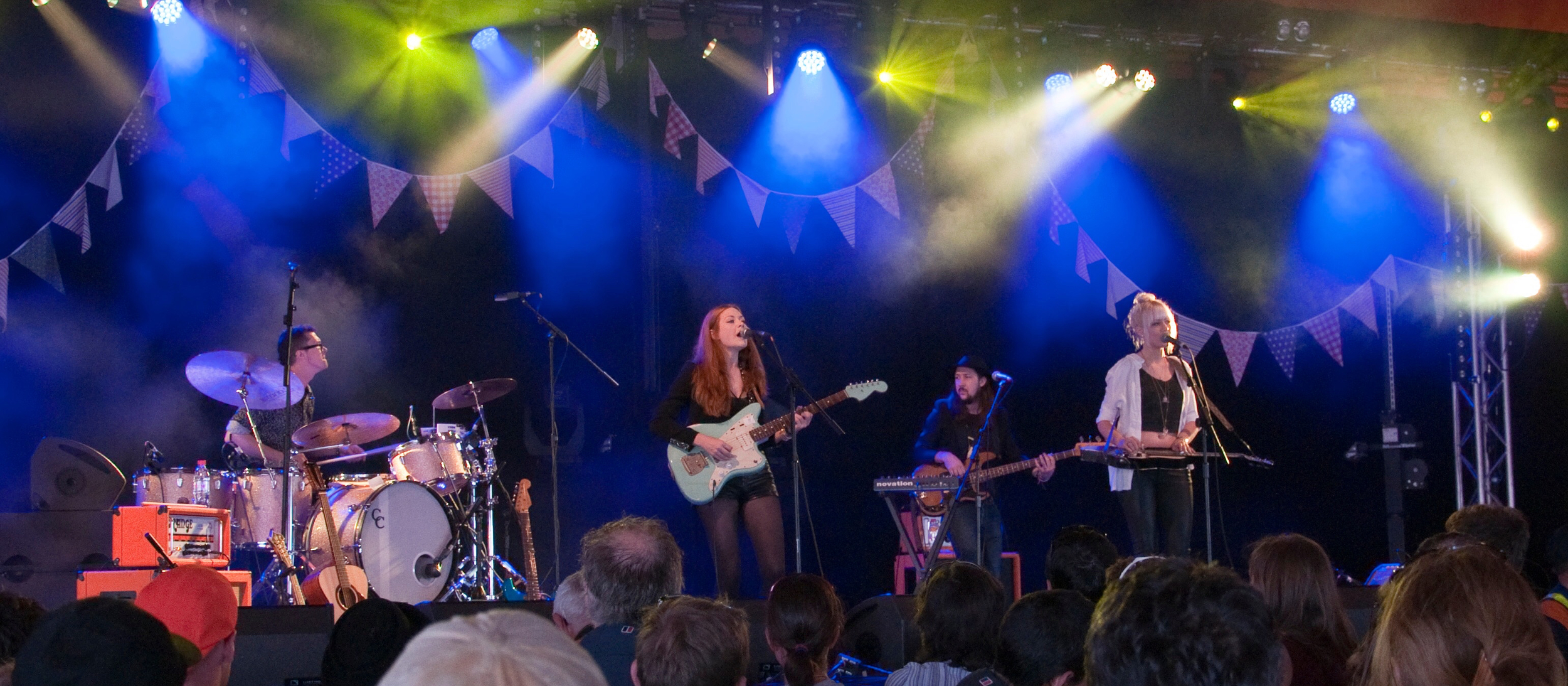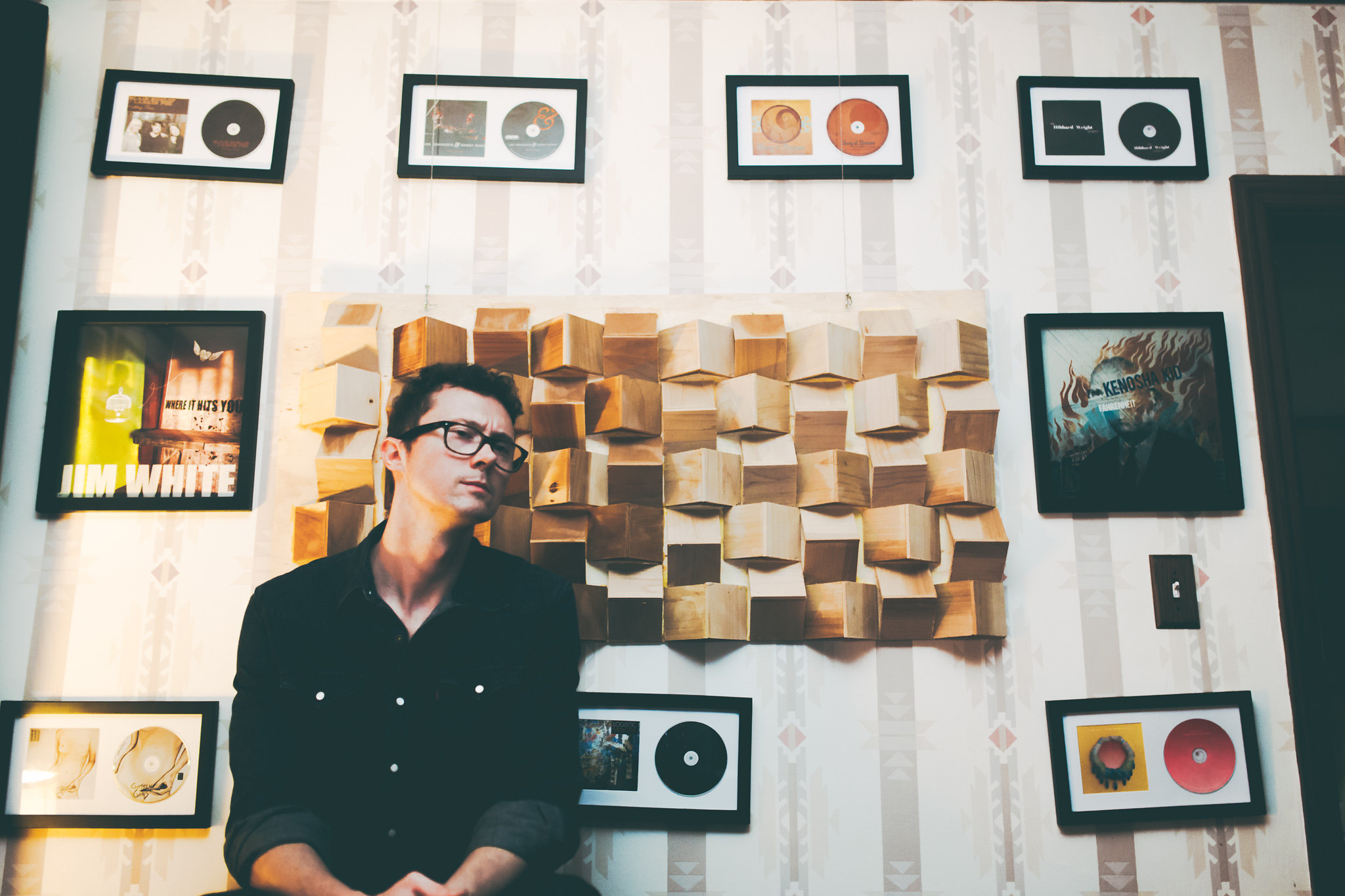 On the Street Where You Live
photo by Aaron Schorch
drums through the studio window
photo by Aaron Schorch. he's got an amazing eye. http://www.aaronschorch.com
through the glass with autumn reflections
photo by Aaron Schorch
at the 1940 Leedy's
these drums were owned by my grandfather, played all over Chicago, retired and turned into furniture, and finally brought back to life. they sound amazing.
Glastonbury, UK festival with Larkin Poe
What an amazing experience it was to play this legendary festival. We all went to watch Robert Plant in the pouring rain, singing Led Zepplin classics, in the UK.
Nelson Patton @ the Goat Farm
Great night for Dave Nelson and myself. We had Projections by visual artist Lana Vogelstadt
some records i've worked on and diffusion
photo by Aaron Schorch